PRIOR SPEAKING ENGAGEMENTS
MEET DASHA, MS RD
Dasha is a registered dietitian, 5x published nutrition researcher, and 2x award winning bikini athlete. She graduated from the top Nutrition graduate program in the country, Tufts University's Friedman School. Her research and coaching focuses on optimizing metabolic and digestive health through nutrition and exercise. CorePerform has helped over 500 people (and growing) get results in just 3 months with 100% success. She recently won Friedman's 100k Pitch competition for her patent pending protein and was welcomed into the US Food and Innovation Council with leaders in the industry like Kellogg, Campbell, Nestle and more.
LEARN MORE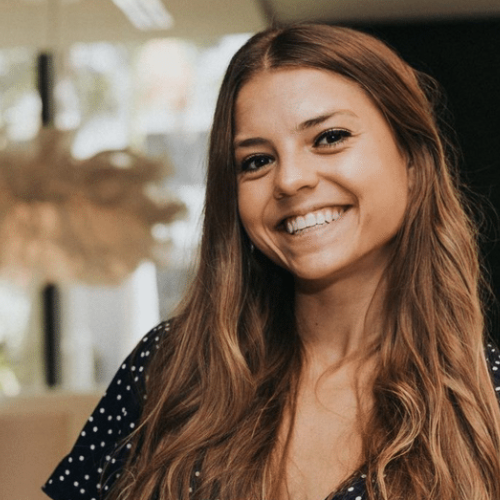 WHY LEARN WITH DASHA?
Dasha founded the entrepreneurial council at UMass Amherst, won the entrepreneurship scholarship from Tufts University, and was the first masters student to write and defend a Thesis at the Friedman School of Nutrition.
Her eclectic nature and talent for teaching has led her to presenting over 50 webinars and lectures.
She recently launched a GI mentorship, which took 40 practitioners through 12 weeks of intensive materials. Professional organizations such as the Academy of Nutrition and Dietetics and NASM have accredited 20+ CEU units for mentorship and numerous companies have become sponsors.
Dasha has been serving students to continue learning by hosting over 25 interns, presenting as a guest lecturer at Cornell University, and speaking to college clubs and wellness initiatives.
PRACTITIONERS
GI GUT MENTORSHIP

STOP feeling lost and 
overwhelmed by gut health

SHOW UP AND COACH MORE CONFIDENTLY BY MASTERING YOUR CLIENTS GUT HEALTH PROTOCOL

LEARN MORE

HORMONES COURSE

Pair text with an image to focus on your chosen product, collection, or blog post. Add details on availability, style, or even provide a review.

JOIN THE WAITLIST
GENERAL PUBLIC
GI MAP

Pair text with an image to focus on your chosen product, collection, or blog post. Add details on availability, style, or even provide a review.

SIGN UP NOW